Search engine optimisation
SEO (Search Engine Optimisation) is fundamental for the improvement of your search engine rankings, brand position and awareness, and the future success of your business.
Improving Your Website Visibility with SEO
SEO is not an overnight process. We will not make false promises and guarantee first position in organic ranking in a short space of time.

SEO takes time to develop so a tailored plan will be required for your business to get the most effective results.

We will always be transparent with our approach and use industry best practice to apply to your plan.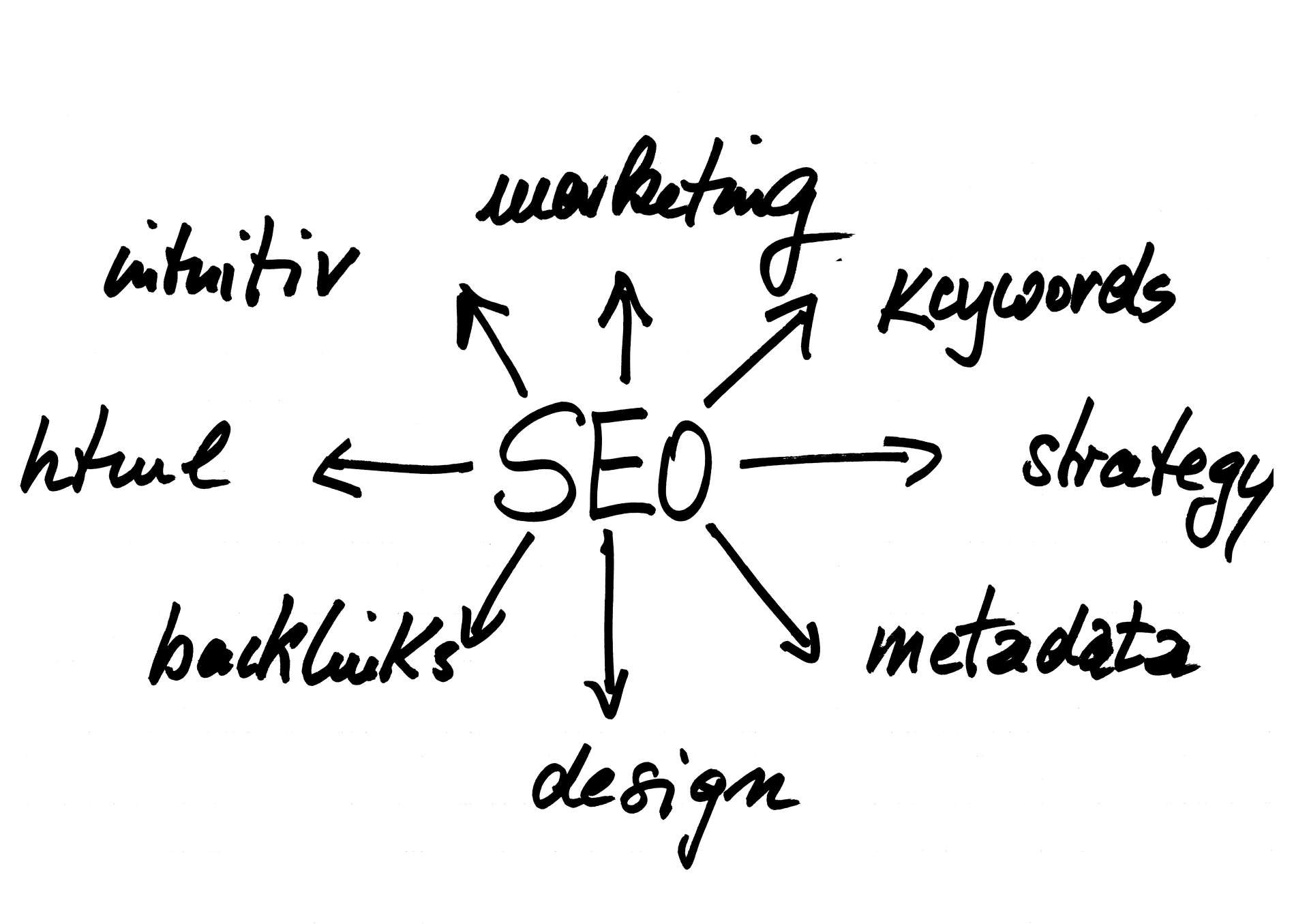 We adopt a 3 stage strategy in SEO – technical SEO, on page SEO and off page SEO.
Technical SEO
This is where we'll focus on the behind the scene aspects of your site including website speed, user experience (UX) and how well search engines spiders crawl your site and index your content.
On-page SEO
We'll analyse your on-site content and see how well your relevant keywords are optimised and also identify any user experience (UX) issues.
Off-page SEO
Building relevant inbound links to your site is a key factor in SEO. Natural links from authoritative sites help build confidence and credibility with search engines leading to improved search results for your site
.
Key SEO Statistics to Consider
If your business has little or no online presence, you are restricting any opportunity of your website being found by potential customers. And just creating a website leaving it to 'tick-over' is not enough. It is totally unrealistic to expect leads or sales to come in with just a dormant website with no strategy to drive traffic.
What's more, it is estimated that 99% of people do not venture past the first page of search results which will leave non-optimised websites with little or no organic traffic.
Therefore SEO is essential in getting your website found. With the right online marketing strategy, SEO is powerful for the development and improvement of your search engine rankings, brand awareness, and future success of your business.
Contact
Zendo Marketing Ltd
Brightfield Business Hub
Bakewell Road
Orton Southgate
Peterborough
PE2 6XU 
(c) 2023 Zendo Marketing Ltd
Registered in England & Wales | 13660193 All rights reserved